Dermalux® LED Phototherapy is a gentle non-invasive skin care treatment that harnesses the power of light for visibly radiant, rejuvenated and refined skin. It is painless, quick and there is no downtime.
A tired dull complexion is revitalised after just one treatment, while a course of light therapy treatments stimulate the skin's natural rejuvenation and repair processes giving healthy-looking skin and accelerated cell renewal.
LED Light therapy treats a wide range of skin concerns including:
SAD (Seasonal Affective Disorder)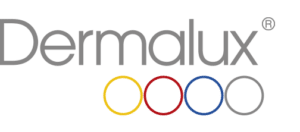 LED Light Therapy Treatments
"I've been having Dermalux treatments for mild acne and scarring for over a year now as I have just been astonished by the difference it has made to my face! Within 3 treatments there was a dramatic difference in my skin, the redness was near enough gone and the spots were starting to subside. I now come back once a month just to keep it in order and to have 20 minutes relaxation from my busy schedule! 100% recommend Clinic 33."
Julie Wheeler
The science behind LED Light Therapy…
How does LED Light Therapy work?
UV light exposure is usually associated with skin ageing, however, controlled levels of LED phototherapy light have been clinically proven to be beneficial.
Multi-award winning Dermalux® uses the latest generation LED Phototherapy technology to administer controlled levels of Red, Blue and Near infrared light energy to repair, rejuvenate and revitalise the skin. Safe, effective results without downtime.
Dermalux® LED Light Therapy for face and body
Dermalux® is suitable for all skin types and for both the face and body. It combines well with other skincare treatments and your therapist will discuss what is best for you at your consultation.
Our clients see an immediate improvement in skin tone, hydration and overall radiance after one treatment. However, a course of treatments offers more dramatic and lasting results.
Your Complimentary LED Light Therapy Consultation
Call 0333 011 0680 or complete the form below to book a complimentary consultation with one of our skincare specialists to discuss your concerns and answer all your questions…